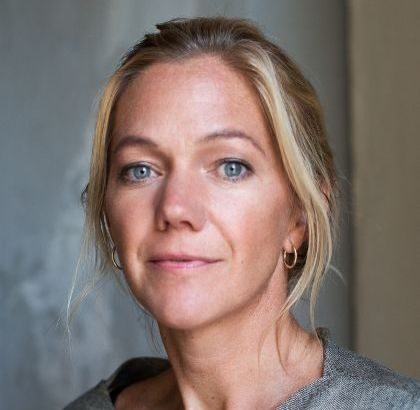 Maja Lunde
Author of the International bestseller The History of Bees.
Maja Lunde (b. 1975) is the most successful Norwegian author of her generation. Her books are translated into 40 languages and has sold more than 4 million copies.
Lunde's debut novel The History of Bees (2015) was an instant hit and sold to several territories before Norwegian publication. It won The Norwegian Bookseller's Prize as well as multiple international awards. It was the best selling book in any genre in Germany in 2017 and has so far spent 3 consecutive years on the Der Spiegel official German bestseller list.
The sequel Blue was launched in the fall 2017, as part of the author's planned Climate Quartet. Book 3 Przewalskis Horse was published in the fall of 2019, both to equal acclaim.
Lunde has written several books for children and young adults. The  children's Christmas book The Snow Sister (2018) illustrated by Lisa Aisato, was a record-breaking success, printed in 250 000 copies in Norway and published in 30 languages.
Read More