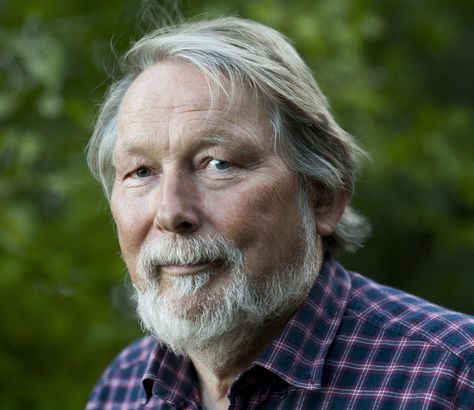 Espen Haavardsholm
Espen Haavardsholm (b. 1945) made his debut in 1966 with the short story collection Tide. A central critic and contributor to the legendary literary journal Profil (along with Dag Solstad, Liv Køltzow, Jan Erik Vold and others), he had his great breakthrough in 1971 with the prose collection Zink. As is the case with many of his contemporaries, an early modernist phase was replaced by a politically radical phase in the 1970s, before a turn to a more personal and psychological approach from the 1980s and onward.
In addition to his significant output as a short story writer, he has also published a number of notable novels, such as Recess (1983), Roger, Yellow (1986) and Not Sought by Sun (1994). In 2004, he published The Boy in the Passport Photo, an inventive autobiographical novel, and the first of a trilogy which also comprises Twenty and The Picture on the Back. His 2011 novel Visit at Ekely deals with the relationship between the aging Edvard Munch and a young law student who becomes his model.
Haavardsholm has also written several important works of non-fiction, including biographies of the authors Aksel Sandemose, Johan Borgen and Ola Bauer.
Read More