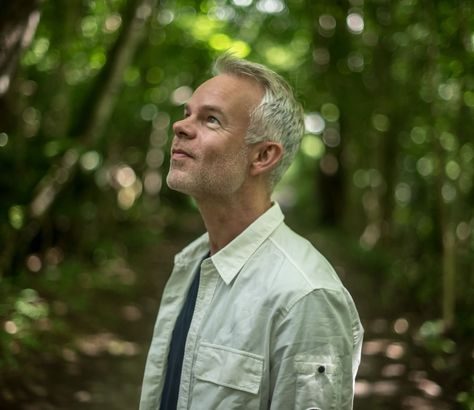 Tore Renberg
Tore Renberg (b. 1972 in Stavanger) is one of Norways most popular, versatile and critically acclaimed authors. He has won numerous literary awards, including the Booksellers' Prize (twice), the P2 Listeners' Novel Prize and the Tarjei Vesaas' Debut Prize.
Renberg made his debut in 1995 with the short prose collection Sleeping Tangle and had a big breakthrough with his fourth novel, The Man Who Loved Yngve, in 2003. This was the first in a series of 5 free-standing novels that follow the character Jarle Klepp from childhood through youth and into adulthood. Hugely popular in Norway, the novels vary greatly in tone, from the energetic coming-of-age story of The Man Who Loved Yngve, the darker story of a childhood in the shadow of a father's alcoholism in The Orheim Company, the feel-goodish father-daughter story of Charlotte Isabel Hansen, and the fast-paced drama of Pixley Mapogo, to the more mature melancholy of These Are My Old Days.
With See You Tomorrow (2013), Renberg introduced a radically different literary universe, which he would continue to explore in Attack from All Sides (2014), Damaged Goods (2017) and Assalamu Alaikum (2021), collectively known as the Teksas series. Wild, dark and hilarious, these novels follow the Hillevåg gang, a trio of unpredictable, lethal and strangely lovable petty criminals from a poor Stavanger suburb, on their increasingly bloody odyssey through the underworld of the richest city on the planet.
Parallel with the Teksas series, Renberg entered what may be his most rewarding phase yet. The acclaimed novels Darkland (2016) and Ingeborg's Tollak (2020) are dark, powerful psychological dramas with twists and suspense elements, where character and plot combine into a higher unity. Ingeborg's Tollak became the big literary title in Norway in 2020, eventually winning the Booksellers' Prize and selling 50,000 copies.
Read More