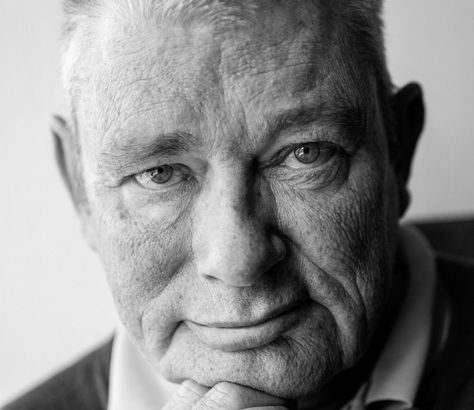 Thorvald Steen
Thorvald Steen has been hailed at home and abroad for his gritty and sophisticated historical novels. Parallel to these, he has published a number of contemporary novels, culminating in the highly personal novel The White Bathhouse (2017) and its follow-up The Last Photograph (2019).
One of Norway's leading internationally oriented writers, Thorvald Steen (b. 1954) made his literary debut in 1983 and has subsequently published a wide range of novels, plays, collections of poems, books of short stories, children's books and essays. His Norwegian breakthrough came in 1992 with the cycle of poems Fire. Shortly afterwards he achieved international recognition with his series of inventive historical novels: Don Carlos (1993), Giovanni (1995), Constantinople (1999), The Little Horse (2002), Camel Clouds (2004), Lionheart (2010) and The Invisible Library (2015).
In 2006 Steen published the tender coming-of-age novel The Weight of Snow Crystals, which was followed in 2008 with the freestanding sequel The Longest Leap. The nameless main character of these two books also features in the acclaimed Balance (2012).
International critics have often praised Steen for revitalizing the historical novel. His works are translated into 29 languages and are published in more then 40 countries. He has received several literary prizes, nominations and awards both at home and abroad. In 1993 he received the Gyldendal Endowment, later renamed the Gyldendal Prize. The Belgian newspaper Le Soir declared Don Carlos one of the five best novels translated into French in 1996. The newspaper Clarin in Argentina chose Steen as "Best new writer" for Don Carlos the same year. In 2001 he received the Swedish Academy's Dobloug Prize for his entire work. The novel Camel Clouds was elected novel of the year by the Turkish newspaper Bir Gun in 2006 and won the Slovak Jan Holly Award in 2007. In 2006 Steen also received the Comenius Medal from the University of Bratislava for his historical novels. The play Desert Storms, written together with Tariq Ali, was nominated for the prestigious Hedda Award for best performance in 2010.
Since 2010 Steen has received numerous nominations and awards for his works both in Norway and abroad. Steen has been an honorary menber of the Norwegian Author's Union since 1997. In 2004 he received a lifetime Government Grant from the Norwegian Ministry of Culture.
Read More