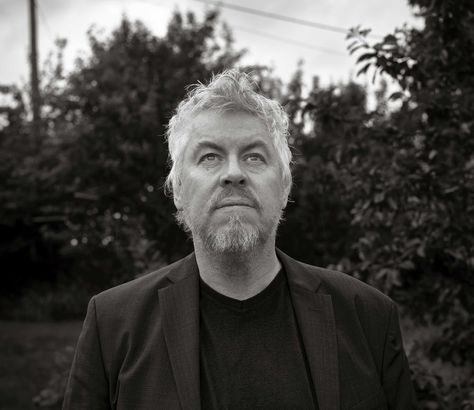 Rune Christiansen
A groundbreaking poet and an exquisite novelist, Rune Christiansen had a masssive breakthrough in 2014 with the Brage Prize winning novel The Loneliness in Lydia Erneman's Life.
Rune Christiansen (b. 1963) became an important figure in the Norwegian literary landscape already with the publication of his first book, the poetry collection Where the Train Leaves the Sea, in 1986. Though he was initially known as a groundbreaking poet, Christiansen has increasingly turned his attention to prose, having published a string of acclaimed novels since 2003: Intimacy (2003), The Absence of Music (2007), Chrysantemum (2009) and The Loneliness in Lydia Erneman's Life (2014). Hailed by many critics as his best work so far, the latter won the national book award, the Brage, and was shortlisted for both the Critics' Prize for fiction, the Young Readers' Critics' Prize and the P2 Listeners' Novel Prize. In 2017, the novel Fanny and the Mystery in the Grieving Forest was nominated for the Brage Prize. His 2021 novel The Case of the Caprice of Lost Time won the French Transfuge Prize in 2023.
Christiansen has also translated poets such as Frank Kuppner, Alain Bosquet and Edmond Jabés, and edits a select series of contemporary poetry in translation for his publisher, Forlaget Oktober.
Literary prizes:
Transfuge Prize 2023
Brage Prize 2014
Gyldendal Prize 2014
Riksmålsforbundet's Literary Prize 2009
Oslo Prize 2007
Dobloug Prize 2003
Språklig samling's Literary Prize 1998
Halldis More Vesaas Prize 1996
Oktober Prize 1994
Read More