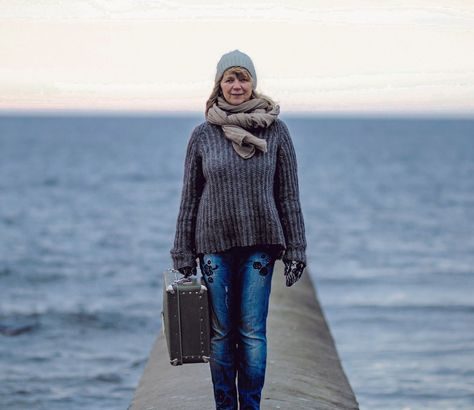 Marit Tusvik
Marit Tusvik (b 1951) made her debut in 1979 with the collection of poetry and prose The Journey to Mandarin Country. She has since written numerous collections of poetry, plays and children's books. Her first novel, The Ice House (1991), won her the New Norwegian Prize for Literature and Mads Wiel Nygaard's Endowment. She has also won the Amalie Skram Prize and, in 2004, the prestigious Dobloug Prize.
The plays Mould (awarded with the Ibsen Prize 1991), After William and All Beautiful Girls' Hambo have all been staged at Norwegian theatres and been filmed for television. Mould has also been translated into Swedish, German, French, Russian, Hungarian and Czech, and was staged in Czech Republic in 2006. After William has been translated into German.
After selling her flat in Oslo 10 years ago, Tusvik has lived in Iceland and on Sicily. She now divides her time between her writer's hut on the island of Gotland in the Baltic Sea and Oslo.
"Marit Tusvik's many different modes of expression, the way she oscillates between humour and seriousness – is her way of catching the unheard of, the undescribed, the beating pulse beneath it all. She lifts it all up – the great questions, the naïve, the witty, the serious … she lifts it up in front of us with the greatest care, and turns it around to look at it from new angles … with a genuine voice of her own in all the genres."
– From the Dobloug Prize jury statement
Literary prizes:
Ibsen Prize 1991
Nynorsk Literature Prize 1991
Mads Wiel Nygaards Endowment 1991
Narvesen Culture Prize 1995
Amalie Skram Prize 1999
Dobloug Prize 2004
Read More