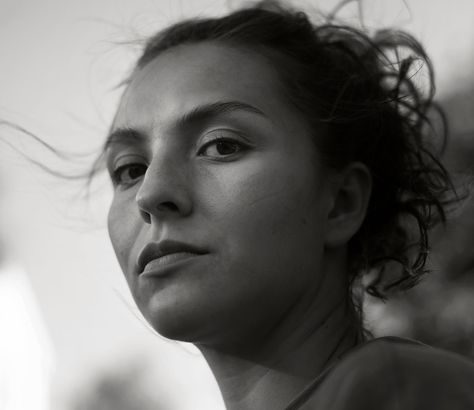 Maria Navarro Skaranger
Winner of the Hunger Prize 2023
Winner of the Bonnier Unique Voice Prize 2022
Winner of the Oktober Grant 2021
Winner of the European Union Prize for Literature 2020
Winner of the Oslo Prize 2018
Shortlisted for the Tarjei Vesaas First Book Award  2015
Winner of the Debut Prize 2015
Maria Navarro Skaranger was born in 1994 in Oslo, and made her debut with All the Foreigners Have Their Curtains Closed in 2015, which was sold to Denmark even before its Norwegian publication. Hailed for its prose, a groundbreaking and highly stylized immigrant-influenced Oslo vernacular, the book was nominated for the Tarjei Vesaas First Book Award and also won the Debut Prize 2015. A film adaptation of the book premiered in 2020.
In 2018 she won much acclaim for her second novel Book of Grief, which was awarded the Oslo Prize and, i 2020, the EU Literature Prize. In 2019 she became the recipient of the Bjørnson Grant, an author's grant given by the Booksellers' Union, in cooperation with the Authors' Union and the Bjørnson Festival.
Her third novel, Emily Forever, appeared in 2021, and was met with glowing reviews in Norwegian media. The book was nominated for both the Critics' Prize, the Booksellers' Prize and the Young Critics' Prize, and ended up on Best of 2021 lists in several newspapers.
Read More