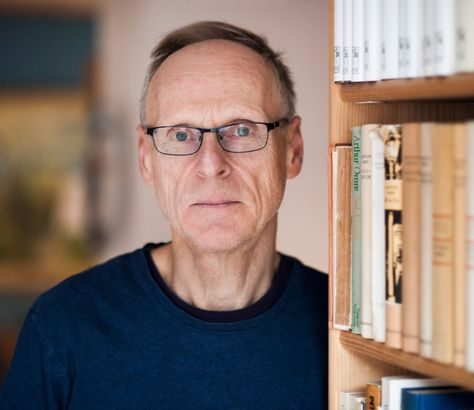 Espen Søbye
Winner of the Gyldendal Prize 2022
Espen Søbye (b. 1954) is mag. art. in philosophy, and has worked at Statistics Norway since 1985. He made his debut as a writer in 1992 with the book No Way Home, a biography of the liquor smuggler turned bestselling crime writer Arthur Omre. He has since published a number of non-fiction books, among them Movement of the Crowd. Norway's Population 1735-2014. A Table Study and a biography of the writer and art collector Rolf Stenersen.
Søbye was voted Literary Critic of the Year in 2006 and received Olav Dalgard's Critic Prize for his work as a non-fiction critic in 2013.
In 2018 Kathe. I've Always Been In Norway was named one of the ten best Scandinavian non-fiction books published after the year 2000. In 2022 he was awarded the Gyldendal Prize for his "concentrated and innovative" works.
"For the first time, the Gyldendal Prize is given to an outstanding non-fiction writer. This writer published his first book in 1992, and through the 30 years that have passed since, he has had a remarkable development … In a famous and notorious aphorism 100 years earlier, Friedrich Nietzsche claimed that 'truth is a movable army of metaphors and metonyms'. A possible consequence of this could be: We are at the mercy of narratives, so let's tell stories in the best damned way possible. Espen Søbye's books stand in contrast to such a position. He uses narrative techniques in his books, but he also investigates narrative strategies critically, showing us the fallacies, delusions, even falsehoods they can lead to. Espen Søbye has a degree in philosophy. His stringent, clear prose is coloured by this, without lapsing into the conceptual gymnastics that other philosophers can get lost in … While Espen Søbye in personal encounters can seem friendly, even cautious, as a writer he is bold and often mercilessly investigative. … The great value lies in the way he reasons through his method."
Jury statement, Gyldendal Prize 2022
Read More
Book info
Language
Foreign publisher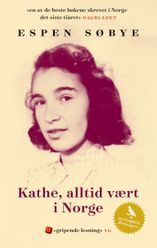 Kathe, alltid vært i Norge
Espen Søbye
Forlaget Oktober, 2003

History & Society
Language

Foreign publisher

German

Assoziation A

Spanish

Siruela

World English

Krakiel