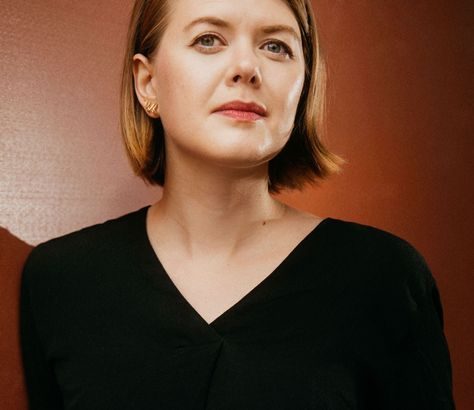 Ellen Støkken Dahl
Ellen Støkken Dahl M.D. (b. 1991) is a medical doctor.
Ellen Støkken Dahl is a medical doctors who has worked for several years advising young people, refugees and sex workers on matters of sexual health. Her first book The Wonder Down Under (2017), written with Nina Brochman, became an international bestseller and a cultural phenomenon with their message of empowerment through scientific knowledge.
Fall 2022 Ellen Støkken Dahl had her debut as a solo author with the book "Sleeping With the Enemy", a narrative non-fiction about sexually transmitted infections.
Dahl and her co-author Brochman has also written two books for younger readers The Girl Book and The Boy Book. With them they are equipping a new generation to make informed choices about their bodies and sexual well-being.
Their work has been featured in The Times, BBC Women's Hour, Telerama, El País, The Economist's 1843 Magazine, VICE, Daily Mail, Frankfurter Allgemeine, Playboy, ELLE, Red Magazine, Women's Health, Refinery29, and Huffington Post, amongst others.
Quick facts:
Their TEDx talk about the hymen, "The Virginity Fraud", has been featured by TED.com after going viral on YouTube. It´s one of the top 100 most popular TEDx talks about the myth about virginity in the world.
They have been nominated to the prestigious the Norwegian Book Award (the Brage Prize), as well as the Norwegian Language Award for exceptional prose in a non-fiction book.
The Wonder Down Under is published in 37 languages, total international sales have so far surpassed 500,000 copies.
They made their debut on the German Der Spiegel bestseller list in their first week of publication with the translation Viva La Vagina.
The French edition, Les Joies D'en Bas, sold over 25,000 books in its first month and was featured on the cover of leading cultural magazine Telerama as a "revolution."
In Russia, Viva La Vagina has sold over 300,000 copies.
The Girl Book was listed as Best Books of the Year by the critics' in Aftenposten and VG. It was the most sold non-fiction book for kids in all of 2019, and spent over three months on the general non-fiction best seller list in Norway.
Instagram: @wonderdownunder
Read More