Anne Mette Lundtofte
Anne Mette Lundtofte has a Ph. D. in Comparative Literature from New York University. While living in New York from 1995-2008, she was the cultural correspondent for the Danish broad sheet Politiken, and is now a contributing writer for The New Yorker. In 2018, she covered the trial of Peter Madsen in three articles that all topped the New Yorker's website. "Deep Water" has grown out of that reportage.
She lives in Copenhagen with her family.
Read More
Book info
Language
Foreign publisher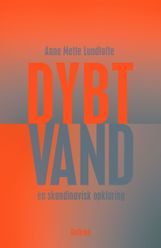 Dybt vand
Anne Mette Lundtofte
Gutkind Forlag, 2022

True Crime
Language

Foreign publisher

—

—