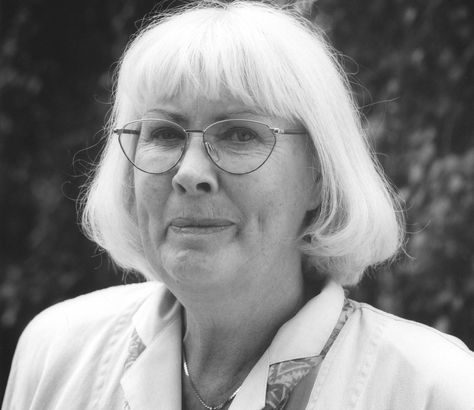 Anne Karin Elstad
Anne Karin Elstad was born in Valsøyfjord in
western Norway in 1938.
Beside her work as a teacher, Anne Karin was a member of the committee of the Norwegian Author's Union from 1983 to 1987, subsequently of Norsk Forfattersentrum, The Norwegian fiction
writers' association.
Elstad was to become one of Norway's most
popular authors. After she made her debut in 1976 with The People at Innhaug, everything was turned upside down for Anne Karin Elstad, her family and Norwegian readers. The debut was followed by Magret (1977), New Roots (1979) and Paths Meet (1980). The series was immensely popular.
Historical family chronicles have a central place in Norwegian literature. The genre is found to be very useful, especially to female authors who highlight women's struggles of the past. Anne Karin Elstad's historical novels portrait women who in different ways are trying to break with historical social norms within a conventional society.
Both her historical and contemporary novels focus on women's lives at the point where tradition and independent choice intersect. They are realist in their form and have been translated into several languages.
Read More